How much is a Kansas fishing license? Fishing in the beautiful state of Kansas offers a serene escape into nature's wonders, whether you're a seasoned angler or a novice looking to reel in some memorable experiences.
In this comprehensive guide, we will explore the various types of licenses for fishing available, their costs, eligibility criteria, and other essential details to help you plan your fishing trip effectively.
Understanding the basics of Kansas fishing license
A fishing license, or fishing permit, is a legal authorization that allows individuals to engage in recreational fishing activities within the state of Kansas.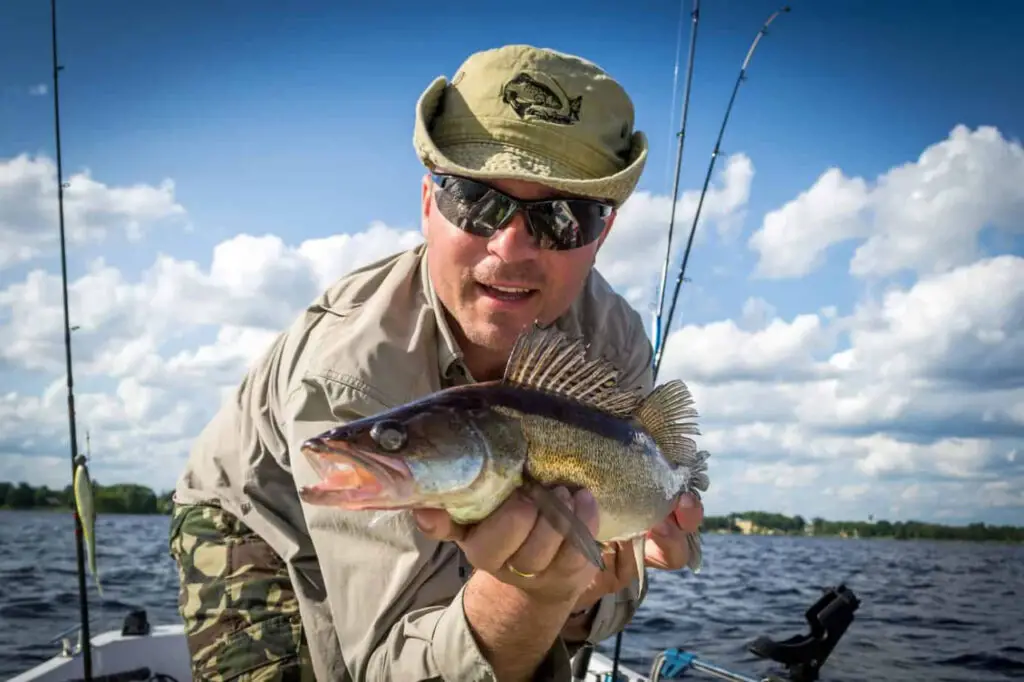 The Kansas Department Wildlife, Parks, and Tourism (KDWPT) is responsible for overseeing and regulating these licenses.
Types of fishing permits in Kansas
Kansas offers a variety of fishing permits to cater to the diverse needs of residents and nonresidents.
Understanding the options available is crucial in selecting the right license for your fishing endeavors.
Below, we'll delve into the different types of fishing permits in Kansas, their costs, and who is eligible for them.
Resident fishing license:
Cost: depends on age and length.
Eligibility: legally residing Kansas citizens only.
Description: the resident fishing license is designed for people residing within the Kansas state. It provides access to various fishing opportunities during the whole year.
Nonresident fishing license:
Cost: depends on length.
Eligibility: open to thosewho are not legal Kansas residents.
Description: For tourists and out-of-state fishermen who wish to explore Kansas's many fishing spots, nonresident fishing permits are ideal. Usually, these licenses are more expensive than resident licenses.
Youth license:
Cost: lower fees for young anglers.
Eligibility: available to young residents and nonresidents.
Description: youth licenses encourage the younger generation to get involved in fishing. They offer reduced rates, making fishing more accessible to children and teenagers.
Senior lifetime pass:
Cost: a one-time fee for seniors.
Eligibility: legally residing Kansas citizens only of a certain age.
Description: senior lifetime passes provide lifelong access to fishing opportunities for senior citizens, ensuring they can continue to enjoy their favorite pastime.
Multi-year youth license:
Cost: allows for purchasing several years at a reduced rate.
Eligibility: available to young residents and nonresidents.
Description: this license allows parents and guardians to purchase fishing permits for multiple years, providing convenience and potential cost savings.
Trout permit:
Cost: required trout permit for trout fishing.
Eligibility: should be added to your fishing license.
Description: in addition to your standard fishing license, you'll need to get a trout permit if you intend to fish for trout in Kansas. The trout populations in the state are managed and conserved thanks to this authorization.
Duration of fishing licenses
Fishing permits in Kansas come in various durations, allowing anglers to choose the option that best suits their needs.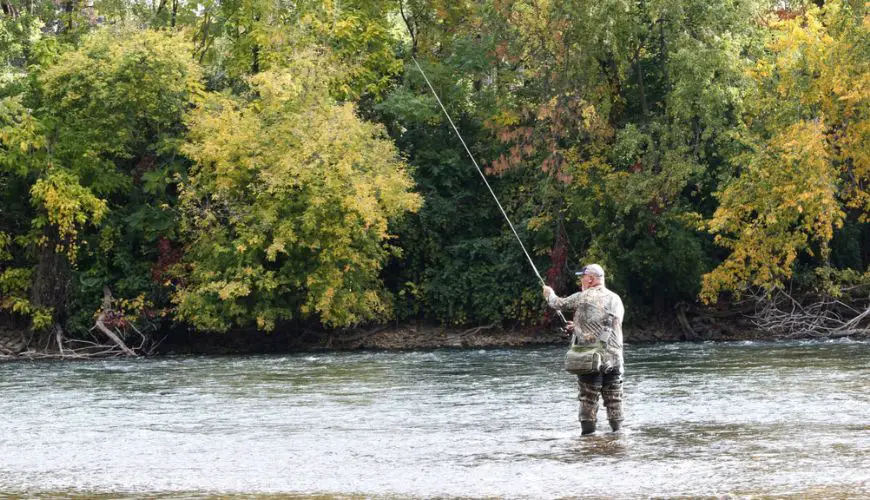 The available durations for fishing application permits in Kansas include:
One-day fishing license: perfect for those who wish to fish in Kansas for a single day without purchasing a longer-term license.
Annual License: a popular choice for regular anglers, this license is acceptable for a full year from the date of purchase, offering access to fishing during the whole season.
Seven-Day Fishing License: designed for nonresident anglers visiting Kansas for a short fishing trip, providing a week's worth of fishing opportunities.
Lifetime License: lifetime fishing licenses offer fishing enjoyment to Kansas residents within specific age groups.
They eliminate the need to renew licenses annually and can be a cost-effective option for dedicated anglers.
Eligibility and requirements for fishing permits
Before purchasing a fishing permit in Kansas, it's essential to understand the eligibility criteria and any specific requirements associated with each type of license.
Let's explore these in more detail:
Resident license: to be eligible for a resident fishing license in Kansas, you must be a legal resident of the state.
Legal residents are typically individuals who have established domicile in Kansas, including the person who pays personal income taxes in the state.
Only in this case, individuals can purchase resident fishing licenses.
Nonresident license: People who don't fit Kansas' residence criteria can get nonresident fishing licenses.
These licenses are suitable for visitors, tourists, and out-of-state anglers and can do fishing not only on a private pond.
Youth license: youth licenses are designed for young anglers, both residents and non-residents, typically under a certain age threshold.
Parents or guardians can purchase these licenses on behalf of their children.
Senior lifetime pass: senior lifetime passes are available to Kansas residents who meet the age criteria specified by the KDWPT.
How to purchase a valid Kansas fishing license
Purchasing a fishing permit in Kansas is a straightforward process, and the KDWPT offers several convenient methods for obtaining your license.
Whether you prefer online or in-person options, the following methods are available:
Purchase online: the most convenient way to buy a fishing permit in Kansas is through the KDWPT website.
The online system allows you to browse different license options, pay securely, and receive a digital copy of your license.
In-person: if you prefer a physical copy of your fishing license, you can visit authorized vendors, such as bait shops, sporting goods stores, or KDWPT offices, to make your purchase.
Be sure to bring any required documentation, such as proof of residency, if applicable.
By phone: some licenses can be obtained by calling the KDWPT customer service hotline.
This option is helpful if you have specific questions or need assistance with your purchase.
Lifetime licenses: to purchase lifetime licenses, you may need to visit a KDWPT office in person or contact them by phone.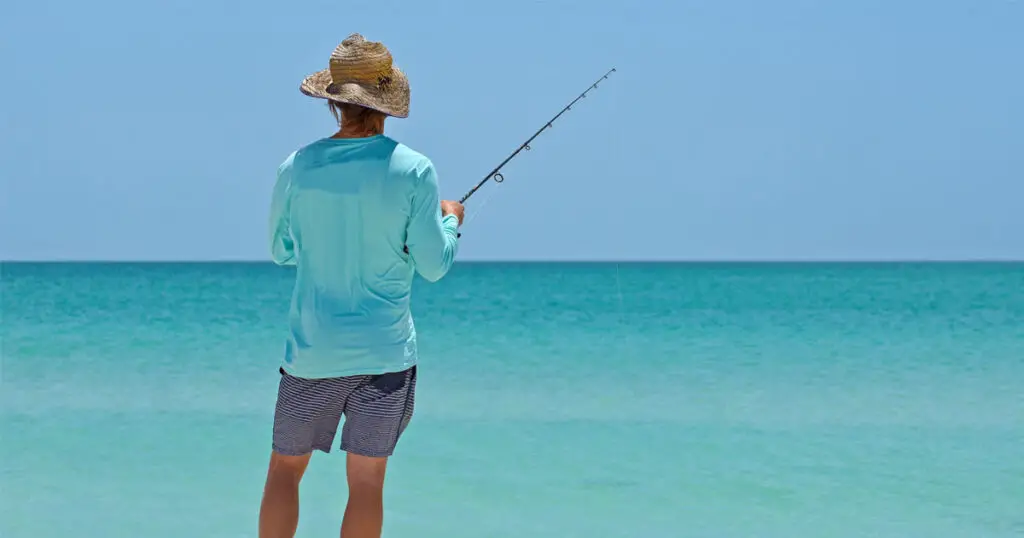 The process for obtaining a lifetime license may differ from that of annual licenses.
When purchasing your fishing license, you will need to provide accurate personal information, including your name, date of birth, and, if applicable, proof of residency.
Be prepared to confirm the type of license you want and its duration.
Benefits of a Kansas fishing license
Investing in a fishing license in Kansas offers numerous benefits beyond legal compliance.
Let's explore some of the advantages that come with holding a valid fishing license:
Conservation support: fishing permits contribute to the funding of conservation efforts and wildlife management programs in Kansas.
These funds are crucial for maintaining healthy fish populations and preserving aquatic ecosystems.
Sustainable fishing: by obtaining a fishing license, you play a role in ensuring the sustainability of fish populations.
Proper management practices, supported by license fees, help maintain balanced ecosystems for future generations of anglers to enjoy.
Fishing license combination options
In addition to standalone fishing permits, Kansas offers combination licenses and permits that provide access to both paid or free hunting and fishing activities.
These combination options cater to individuals who enjoy both outdoor pursuits and wish to explore the diverse wildlife opportunities in the state.
Let's take a closer look at some of these combination licenses:
Combination of fishing and hunting licenses: this combination license grants access to both hunting and fishing activities in Kansas.
It's an excellent choice for outdoor enthusiasts who want to enjoy the full range of recreational opportunities available.
Free fishing license and free hunting license for active military duty: Kansas supports its active military members by offering free fishing and hunting licenses.
To qualify, individuals must be on active military duty stationed in Kansas, and after that, they can get free fishing and hunting.
This initiative is a token of appreciation for the service and sacrifice of active members of military.
Additional considerations for fishing permits
Tenants renting land: if you are a tenant renting land in Kansas, your eligibility for resident fishing licenses and permits may vary.
Be sure to check the specific residency requirements with the KDWPT to determine your eligibility.
Permanent physical disability exemptions: Kansas offers exemptions from fishing license requirements for individuals with permanent physical disabilities.
This exemption aims to make fishing more accessible to individuals with mobility challenges.
Fishing regulations in Kansas
Obtaining a fishing license is just the first step in ensuring a responsible and enjoyable fishing journey in Kansas.
It's equally important to be aware of and adhere to the state's regulations of fishing.
Some key regulations of fishing to be aware of include:
Size and bag limits: regulations specify the minimum and maximum sizes of fish that can be caught and the number of fish that can be kept per day.
These limits vary depending on the species and the fishing location.
Season dates: fishing seasons dictate when specific fish species can be legally caught. Be sure to check the season dates for the fish you're targeting to avoid fishing during closed seasons.
Special regulations: some areas may have special regulations, such as catch-and-release zones or specific gear restrictions.
Familiarize yourself with these regulations when planning your fishing trip.
Protected species: certain species of fish may be protected in Kansas due to conservation efforts.
It's essential to identify and release protected species if caught accidentally.
Use of live bait: some fishing locations have restrictions on the use of live bait. Check the regulations for your chosen fishing spot to ensure compliance.
FAQ
Here are some of the most commonly asked questions on the topic with comprehensive answers to them.
How much is a fishing license in Kansas for one day?
The costs of one-day fishing licenses and permits in Kansas vary depending on your residency status.
For residents, it typically costs $6.00, while nonresidents can expect to pay $10.00.
How much does it cost to fish in Kansas?
Resident fishing license:
Annual (16-64 years old): $27.50 (started from the date of purchase)
Annual (65+ years old): $15.00 (started from the date of purchase)
Lifetime: $502.50
Nonresident fishing license:
Five-day: $27.50
Annual: $137.50 (started from the date of purchase)
Youth license:
Annual (Resident): $42.50 (starts from the date of purchase)
Can you fish without a license in Kansas?
In most cases, you cannot fish legally in Kansas without a valid fishing license.
However, there are exceptions, such as free days of fishing and certain exemptions for specific groups, like active members of the military and individuals with permanent disabilities.
For people with disabilities, a disability assistance permit is provided.
What is the fine for fishing without a license in Kansas?
Fishing without a valid resident license and a valid nonresident license in Kansas can result in fines and penalties.
The specific fines may vary, but they are typically enforced to encourage compliance with fishing regulations and conservation efforts.
It's essential to obtain the appropriate license to avoid potential fines and legal consequences.
Conclusion
A fishing license in Kansas is your gateway to a world of outdoor adventure, relaxation, and connection with nature.
Whether you're a resident, nonresident, youth, or senior angler, there's a fishing license option tailored to your needs.
By purchasing a fishing license or any other permit, like a trout permit, you not only gain legal access to the state's abundant fishing opportunities but also contribute to the conservation and management of Kansas's aquatic resources.